THANK YOU to ALL of our Sponsors
All Sponsorship Opportunities are SOLD OUT


More than 1,000 CWP-KT members will be receiving the 2021 Calendar in time for the new year!
Art Deadline: NOVEMBER 1, 2020
---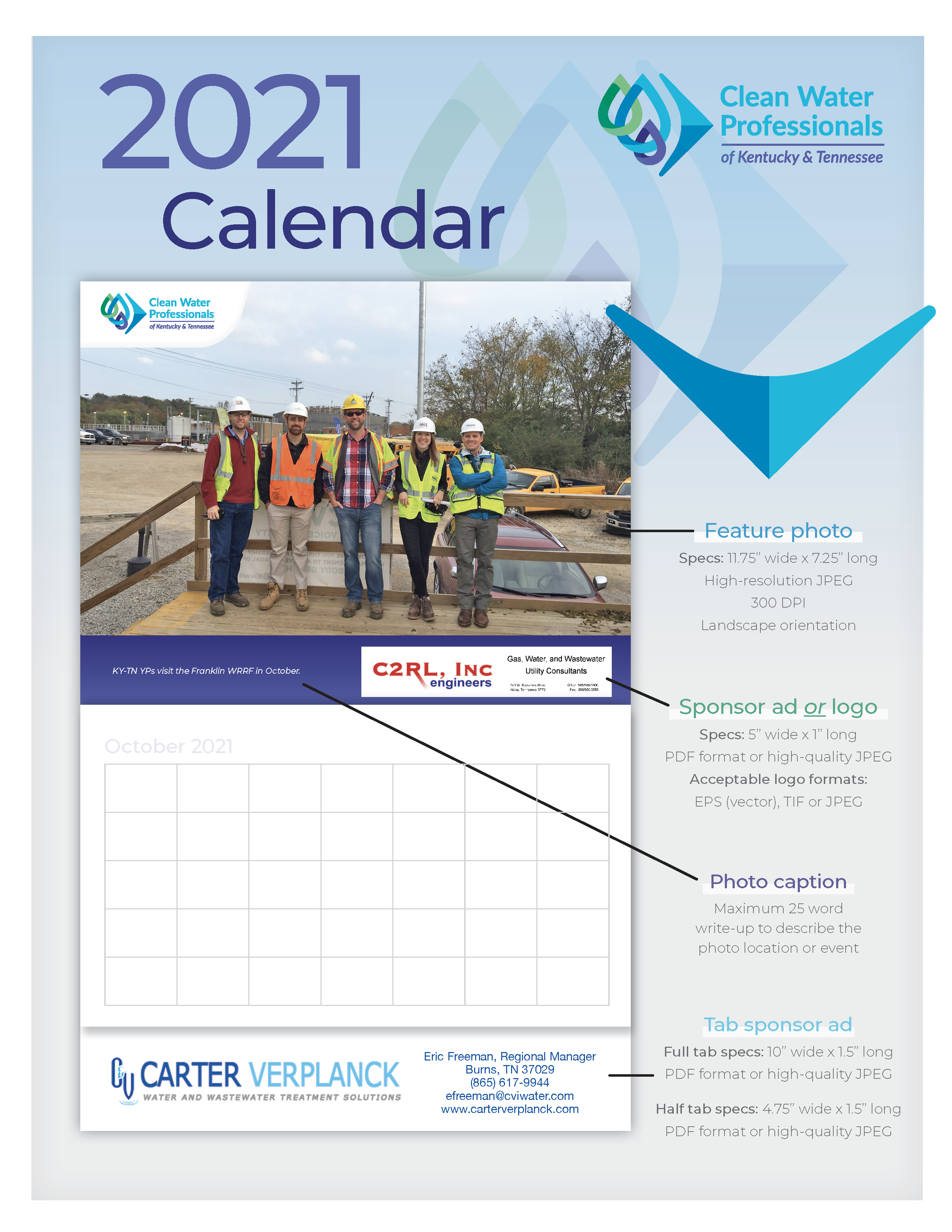 Sponsorship Opportunities:
Featured Month Sponsor - $500
FEATURED MONTH SPONSOR: SOLD OUT
- Twelve available
- Ad or logo: 5"W x 1.5"H
- Featured photo: 11.75"W x 7.25"H.
Choose to highlight a project or team, with a custom photo caption. No photo? No worries, you can opt to have CWP-KT select an image from the CWP-KT photo library.
- Your choice of month
Tab Sponsor - $1,500
TAB SPONSOR: SOLD OUT
- Only one available
- Use the 10"W x 1.5"H space to showcase contact information, logo or an ad
- Visible all year